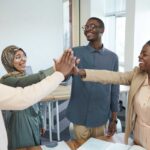 Hassle Free Medical Assistance.
You are Protected of Wellness & Happiness.
Time to embrace new migrant health welfare
Enabling New Standards in Medical Assistance
We bring 30 Years of industry expertise to understand the challenges and offer Health management solutions that include third-party claims administration at par with Industry Standards. Our Business Motto is; 'Service for your Wellness and Happiness'
Preamble
We are committed to serving you better by disseminating our industry expertise, offering you the best health-related solutions, and including emergency medical evacuation.
Faster Claims & Reimbursements
Our professional team at Royal Assist studies each case by merit. In return we enable faster claims settlement and reimbursement times for our clients.
Connect With Us And Get Free Quote
Be it small or big your requirement might be, we will help you to access top rated hospitals from 2nd opinion to admissions to hospitals outside the scope of insurances too.
Need to Activate An Air-Ambulance Flight?
It is very easy to activate with our simple step-by-step instructional Form fill-out.